3 small butternut squashes about 1.6 kg / 3.5 lbs total weight
2 tablespoons olive oil
salt and freshly ground black pepper
freshly grated nutmeg
25g / 1oz butter
1 large onion finely chopped
2 large carrots finely chopped
2 large celery stalks sliced
2.5 cm / 1 inch piece of fresh ginger root grated
1.2 - 1.3 litres / 2 - 2.25 pints vegetable stock
leaves from a sprig of rosemary or 1 teaspoon dried rosemary (I did not use this)
Pre-heat the oven to 200°C / Fan 180°C / Gas 6
1. Cut the squashes in half lengthways, scoop out the seeds with a metal spoon and discard. Arrange the squash halves cut-side up in a roasting dish just big enough to hold them in a single layer and drizzle over the olive oil. Season each squash with salt pepper and nutmeg. Pour 150 ml. / 0.25 pt. water around the squash. Roast in the pre-heated oven for about an hour or until tender. Allow to cool.
2. Melt the butter in a large pan and add the onion, carrot, celery and grated ginger. Cook over a high heat for a few minutes, stirring continuously. Add the stock, rosemary and seasoning and bring to the boil for a few minutes. Cover and simmer for about 20 mins until tender.
3. When cool enough to handle, scoop out the flesh from the squash skins and add to the pan. Blend the vegetables in a liquidiser or food processor until smooth.
4. Taste for seasoning and serve with crusty bread.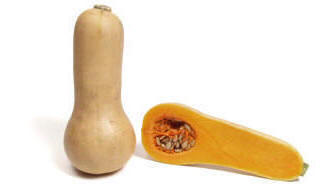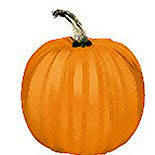 This recipe can be made equally well with pumpkin