This site uses cookies, by continuing to use this site you are agreeing to their use. Learn More
Berdun
| | | |
| --- | --- | --- |
| Click on the thumbnails to get a larger picture, then on | | on the top LHS of the screen to return to this page. |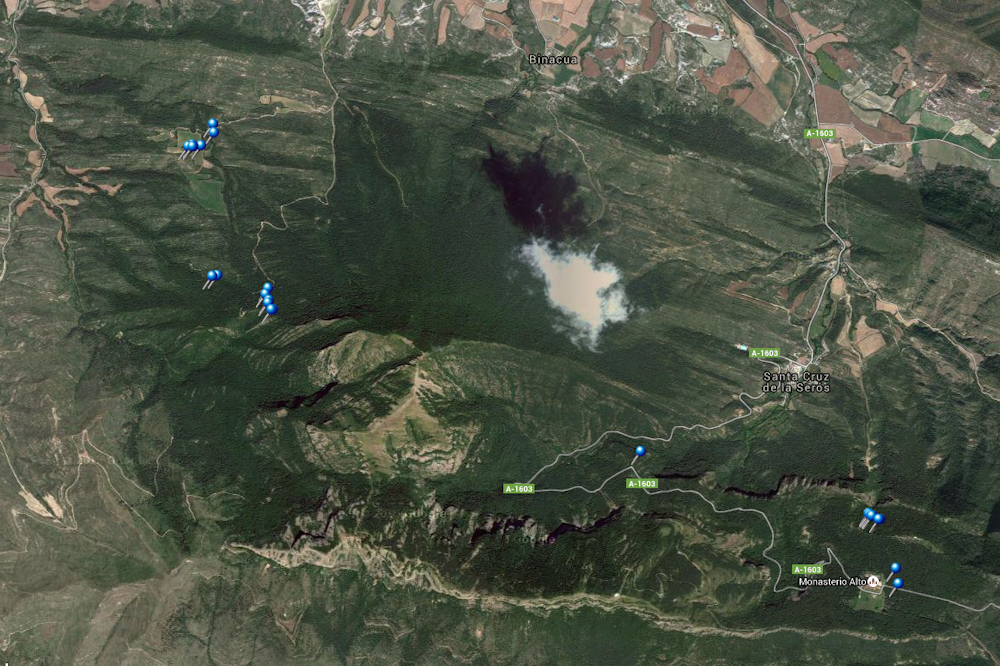 24th May

Walked up a path to see old monastery under an overhang the second minivan had had trouble on the loose gravel on the road so we parked as high up as possible.

Thalictrum tuberosum

Whitebeam

Amelanchier ovalis - Snowy Mespilus

Brimeura amethystina

Silene nutans

Melittis melissophyllum

Buttercup

View from the path

Aphyllanthes monspeliensis again, love the shadows,

Veronica orsiniana

Common lizard

Orchis ustulata - Burnt orchid

Ophrys insectifera - Fly orchid

Orchis purpurea - Lady orchid

We went to a vantage point to view the vultures being fed. Unfortunately, the van with the man with the meat did not turn up...

Natural sculpture

Gymnadenia conopsea - Fragrant orchid

Thistle

New Monastery where we had our picnic serenaded by frogs.

Orchis mascula - Early Purple Orchid

From the viewpoint

Table with the names of the mountains detailed

Globularia and Snowy Mespilus

Mignonette

Saxifraga longifolia

Valeriana

The Scots Pine woods were full of song. The Birders saw Crested tits, crossbills and firecrests.

We had salmon for supper.