This site uses cookies, by continuing to use this site you are agreeing to their use. Learn More
Berdun
| | | |
| --- | --- | --- |
| Click on the thumbnails to get a larger picture, then on | | on the top LHS of the screen to return to this page. |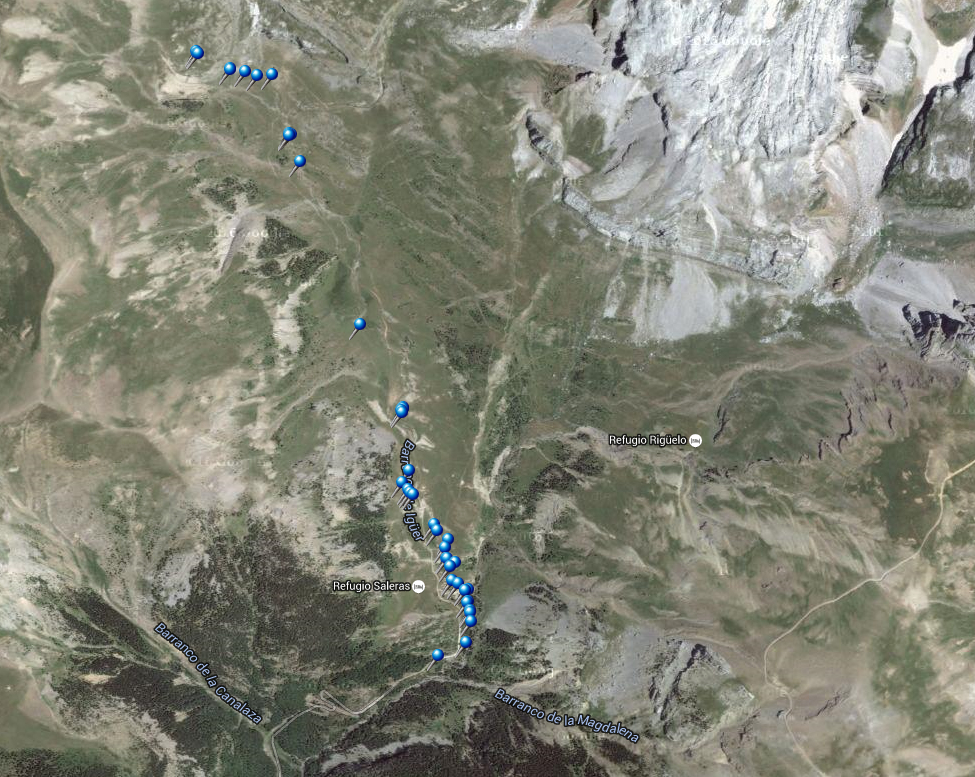 25th

May

We spent all day walking in the Aisa Valley carrying lunch with us.

Somehow I had inadvertently set the metering to spot which spoiled most of the shots...

First glimpse of the gentians

Scilla

The Gang and an orchid

Gentiana acaulis and Gentiana verna

Oxlips and Elderflower orchids

Carpet of flowers

Weather looking dodgy

Globularia punctata

Weather's improved

Mini falls

Primula elatior - Oxlip

Primula integrifolia

Cascades

Processional caterpillars

Linaria supina

The effect of the spot metering

Rocks at the top

Caltha palustris - Kingcup

Lichen

Bothy?

Sanguisorba flowers

Anthyllis montana a pale form below

Detail

Dactylorhiza sambucina

Forget me not

Iridescent blue thighs!

Narcissus assoanus

Probably birding

Rock formations with snow

Another patch of snow

Primula elatior

Pinguicola grandiflora

Dactylorhiza sambucina alternate colour form

Falls

Alpine meadows

Globularia nudicaulis

Panorama

Panorama

We struggled up a stony path to see some narcissi; fortunately it was easier coming down.