This site uses cookies, by continuing to use this site you are agreeing to their use. Learn More
crete again 2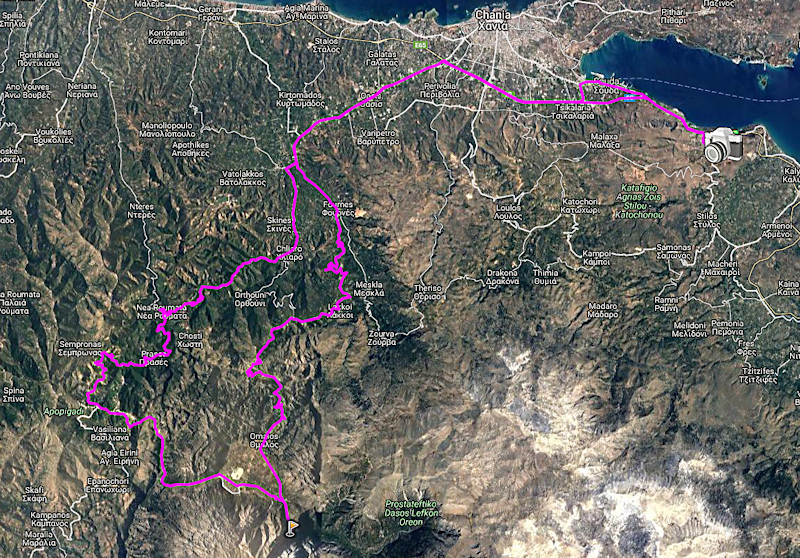 Logger tracks of the day above and gps from the camera below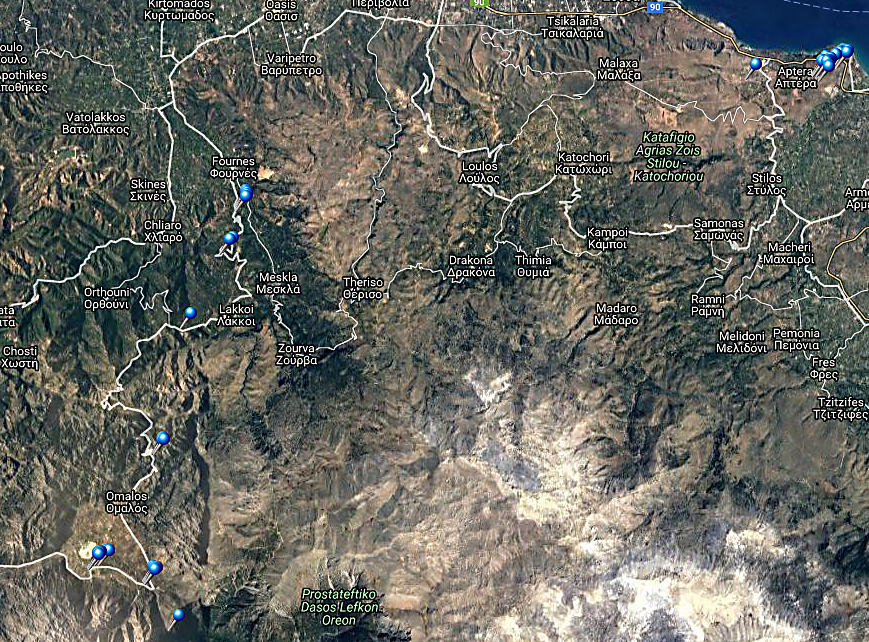 Thursday

6.4.17

A 9.00 start. Rose earlier and made good porage by an improved method! For hot water turn tap to the left. We got ready for trip to the mountains with all our warmest clothes, which we did not need as we did not go up to the snow line. However, we had some torrential rain whilst in the coach and it was cold intermittently. We called at a supermarket on our way and at a café for coffee and orange juice.

Cistus creticus

Cistus salivifolius

Stork's bill

Misopates orontium - Weasel snout

Silene gallica

Tragopogon sinuatus - salsify

Cistus salvifolius

Lavandula stoechas

Calycotome villosa

Trifolium tomentosum

Tree heather and Smilax aspera (lily family)

Arbutus unedo - Strawberry tree

Speckled Wood

Orange

Orange groves

Sow thistle

We walked up the road appreciating the flora and then went on to the head of the Samarian Gorge where we ate our packed lunch and enjoyed the excellent facilities. Clive thought the weather was too uncertain to go to the snow line

Hypericum empetrifolium

White mountains

Anemone heldreichii

Romulea bulbocodium

Lamium amplexicaule

Ophrys in bud

Hairpins

From the coach

Top of the Samaria Gorge

Picnic view

We went to the Omalos Plain where we found Anemones in great variety and Gageas.

Ranunculus ficaria

Tulipa saxatilis / bakeri

Anemone coronaria

Gagea peduncularis

Romulea bulbocodium

Tulipa bakeri

Carpet of anemones

Pink anemone

They did not want to welcome us

The pond

Romulea linaresii subsp graeca

Tree frog

Our bus

Toad spawn

Tadpoles

Shapely little tree

Tulipa bakeri at last in flower

Birches and the bus

Erica arborea

Cyclamen cretica

Smilax aspera - the fruits look like grapes

We stopped to see some ferns by the side of the road and were lucky to find a good specimen of arisarum vulgare, though I did not get a decent picture of it. We drove home.

Supper at the Taverna; Burecki for H and lamb for P.