This site uses cookies, by continuing to use this site you are agreeing to their use. Learn More
crete again 8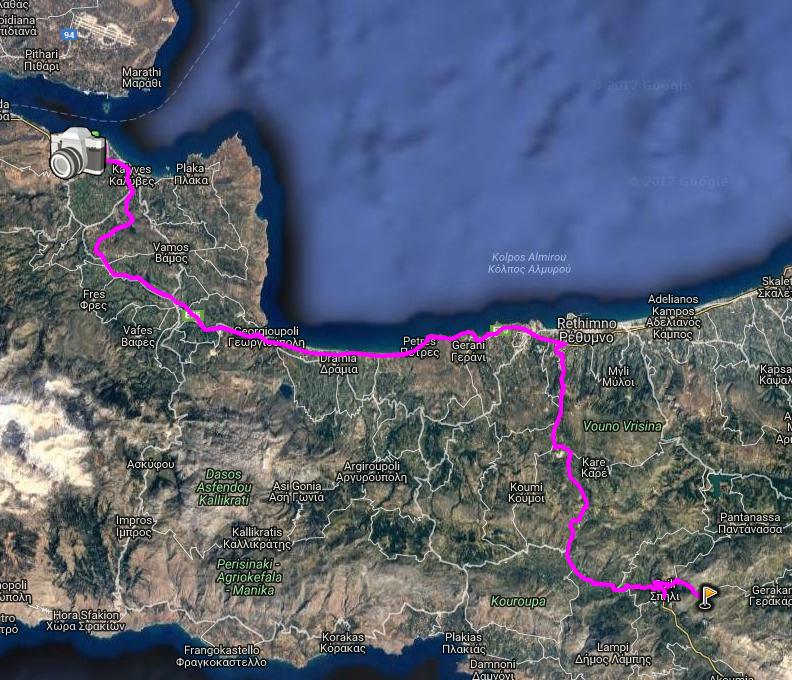 Wednesday

12.4.17

Spili for refresments, loo and shopping.

Café opposite the spring

Erodium gruinum

Orchis quadripunctata & O. q. alba

Aristolochia cretica

Aristolochia cretica

Arisarum vulgare

Aristolochia cretica

Aristolochia cretica - a star plant!

Aristolochia cretica

Ophrys tenthredinifera

Orchis lactea

You have to take them...

Ophrys scolopax and a hybrid below

Ophrys fusca group

Orchis laxiflora

Orchis pauciflora

Orchis italica

Cynoglossum cherifolium

Iris cretensis

Barlia robertiana

Log bridge

Iris cretensis

Ophrys bombyliflora

Iris cretensis

Orchis lactea

Pinker form

Daphne sericea

Ophrys episcopalis

Orchis boryi

Tulipa saxatilis

Tulipa doefleri

Iris tuberosa

Orchid hill

Eruca vesicaria

Tulipa doefleri centre

Spent all day at a good sight behind Spili for orchids and irises.

Another stop in Spili for more photography, shopping drinks and loo.

Bought a olive wood ladle for Matthew. Also some lemon and cinnamon soap from Maravel Shop, Maravel Garden

Last meal at the taverna moussaka and broad beans with fennel. We came home and packed up then enjoyed the warmth from the rest of the logs.
crete again 9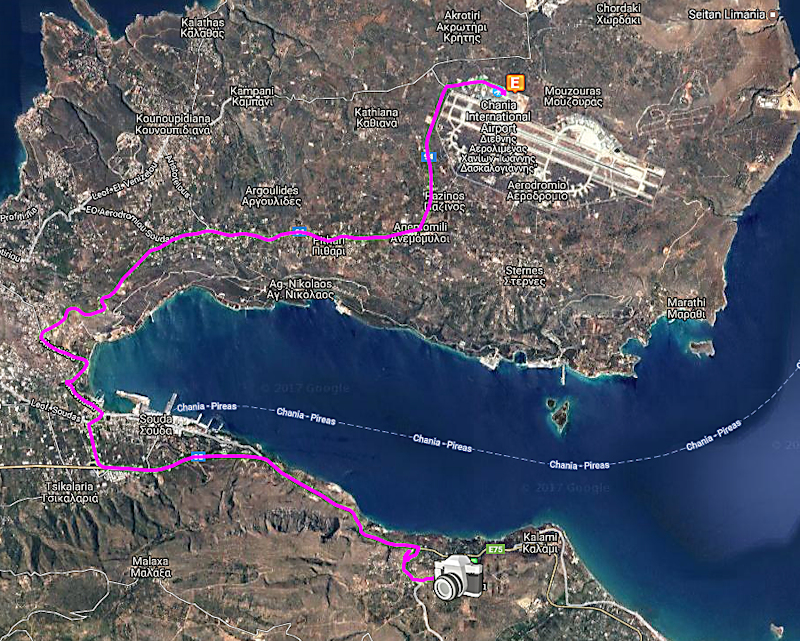 Thursday

13.4.17

We went out early to find the monkey orchid in a field in the road behind the Mini-mart

Tiny rose which came into bloom over our stay

Metoche complex

White mountains

Giant Fennel

Mustard

Monkey orchid - Orchis simia

Tragopogon sinuatus

Mallow

Small church

Gagea graeca

The Taverna's cat

The light was better on the way back

Water supply

Chrysanthemum coronarium

The house again

Echium italicum

Last look at Metoche

We went to the bins for the last time and our bags were loaded up onto the coach.

Logger at the Airport up to boarding the plane (it enlarges)→

We had a snack at the Airport and arrived home without incident and enjoyed the excellent meal waiting for us.